Legendary stoner Kevin Smith had a massive heart attack
HOLLYWOOD, CA – DECEMBER 10: Actor/director Kevin Smith attends the premiere of "Rogue One: A Star Wars Story" at the Pantages Theatre on December 10, 2016 in Hollywood, California. (Photo by Jason LaVeris/FilmMagic)
Kevin Smith, longtime director of stoner cinema like Clerks and Mallrats, short time actual smoker of marijuana and career comic book person suffered a "massive" heart attack during a show. It was between sets in Glendale, California, that Smith began feeling off. In a tweet, Smith said that decision likely saved his life.
"I would've died tonight," tweeted Smith from a hospital bed, "But for now, I'm still above ground!"View image on Twitter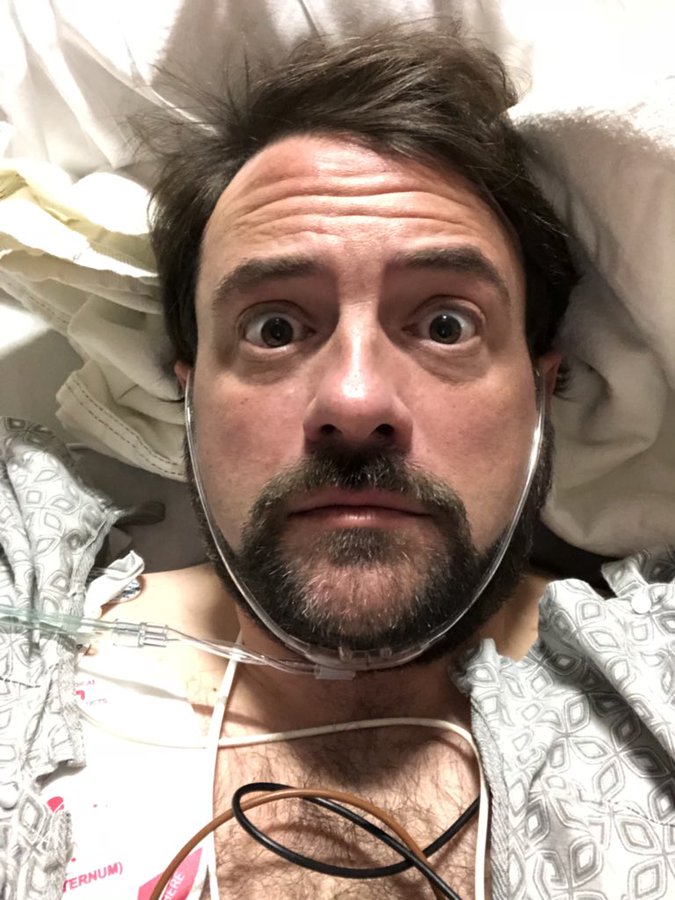 AFTER THE FIRST SHOW THIS EVENING, I HAD A MASSIVE HEART ATTACK. THE DOCTOR WHO SAVED MY LIFE TOLD ME I HAD 100% BLOCKAGE OF MY LAD ARTERY (AKA "THE WIDOW-MAKER"). IF I HADN'T CANCELED SHOW 2 TO GO TO THE HOSPITAL, I WOULD'VE DIED TONIGHT. BUT FOR NOW, I'M STILL ABOVE GROUND!
57.2K people are talking about thisTwitter Ads info and privacy
In a post on Facebook, Smith recounted the evening. After his first performance, he began to feel sick, strange sweating and trouble breathing. As the ambulance picked him up and doctors got to work, Smith was startled how at ease he was in what could have been his final moments.
"I never imagined I'd ever be able to die with dignity," wrote Smith. "I've had a great life: loved by parents who raised me to become the individual I am. I've had a weird, wonderful career in all sorts of media, amazing friends, the best wife in the world and an incredible daughter who made me a Dad. But as I stared into the infinite, I realized I was relatively content. Yes, I'd miss life as it moved on without me – and I was bummed we weren't gonna get to make #jayandsilentbobreboot before I shuffled loose the mortal coil."
Smith's father died of a heart attack. The condition that nearly took Kevin Smith was a blockage in his left anterior descending artery, a heart attack colloquially known as 'the widowmaker.' Smith, only 47, has frequently mocked his own health, in one performance comparing his body to that of the Penguin's corpse at the end of Batman Returns. In 2010 he began working towards weight loss after being denied a seat on a plane for being too big for the chair, which sounds a lot like a joke he would include one of his own movies. A year later, he revealed he managed to shed 65 pounds on The Joy Behar Show. In his Facebook post, Smith wondered if it's time to go vegan.View image on Twitter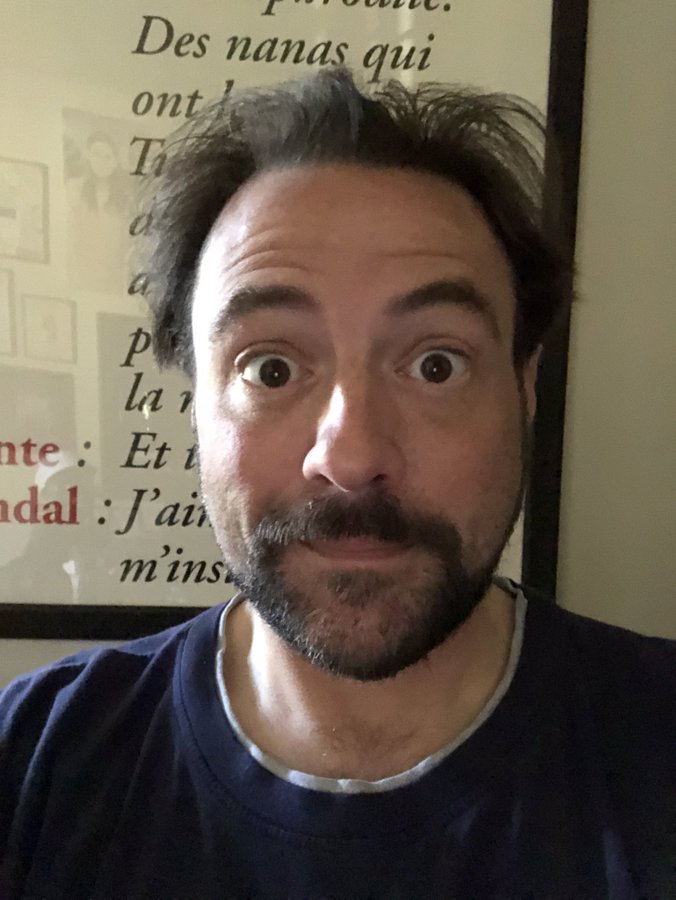 HOME AGAIN, HOME AGAIN, JIGGETY-JIG! HOME IS WHERE THE HEART IS AND THE HEART IS FEELING GOOD! IT'S ACTUALLY GETTING MORE BLOOD FLOW AND OXYGEN THAN IT HAS IN A LONG TIME. SO I AM ALERT, TO SAY THE LEAST! THANK YOU FOR ALL THE KIND WORDS, FOLKS – FROM VEGETARIAN KEV, DAY 2!